22nd of October was a day, when we had a wonderfull possibility to explore Feldenkrais Method with the caring guidence of Hannes Buder. This training was the first of four meetings in the series: "Steps of the Community Art" and we named it: "Step 1: Awareness through movement"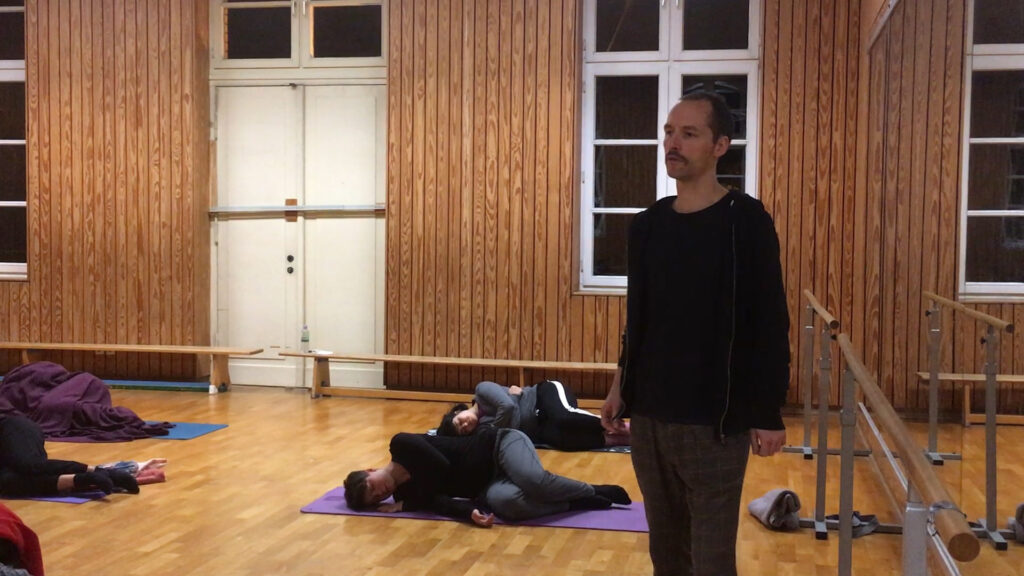 In a group of fifthteen people we started with a slow, mindfull work, focused on chosen parts of body. Hannes was taking care of our comfort and safety so everybody could relax and concentrate on his/her own work.
Then we moved to a gentle work in pairs. We were exploring each other's limits and possibilities. We were trying to give each other some rest and relax, following the advices of Hannes.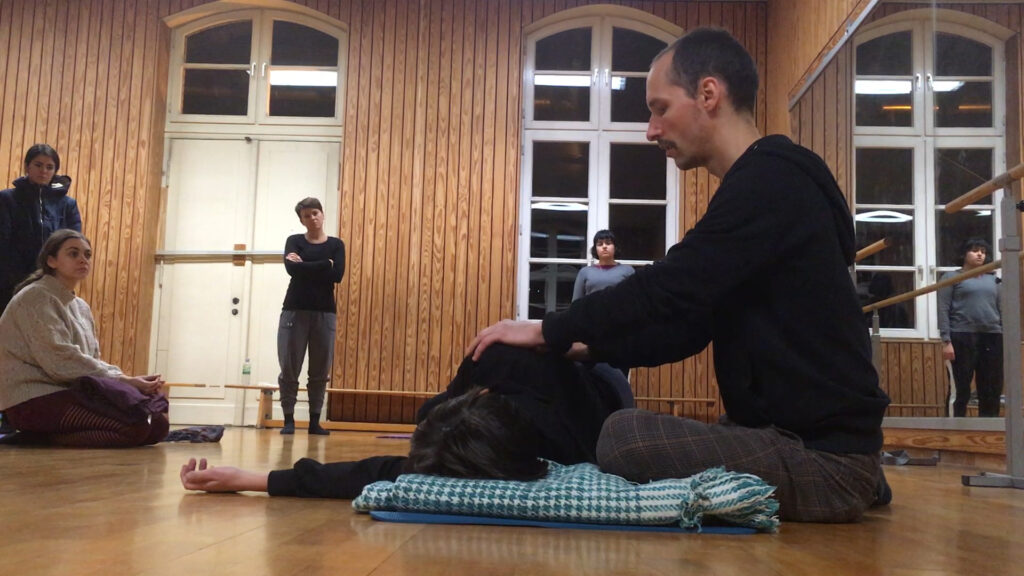 Afterwards there were also some time to discuss the process.
We are looking forward to the next meeting: "Step 2: The individual sounds and listen. Embodied Voice Flow" led by Alessio Castellacci, which is going to take place on 5th November, at 6:30 at Theater Expedition Metropolis.
The Open Training is part of the "Impulslinien Recherche & Vermittlung Community of Art (Practices of Community-Art) organized by Theater Expedition Metropolis and curated by Daniela Marcozzi / Marcozzi Contemproary Theater.